A native of England, Joseph Pearce is writer in residence at Aquinas College in Nashville, Tennessee, and Director of the college's Center for Faith and Culture. He is editor of the St. Austin Review, an international review of Catholic culture, series editor of the Ignatius Critical Editions, and executive director of Catholic Courses.
The internationally acclaimed author of many books, which include bestsellers such as The Quest for Shakespeare, Tolkien: Man and Myth, The Unmasking of Oscar Wilde, C. S. Lewis and The Catholic Church, Literary Converts, Wisdom and Innocence: A Life of G.K. Chesterton, Solzhenitsyn: A Soul in Exile and Old Thunder: A Life of Hilaire Belloc, Joseph Pearce is a world-recognized biographer of modern Christian literary figures. His books have been published and translated into Spanish, Portuguese, French, Dutch, Italian, Korean, Mandarin, Croatian and Polish.
Pearce has hosted two 13-part television series about Shakespeare on EWTN, and has also written and presented documentaries on EWTN on the Catholicism of The Lord of the Rings and The Hobbit. He has participated and lectured at a wide variety of international and literary events at major colleges and universities in the U.S., Canada, Britain, Europe, Africa and South America. He is also a regular guest on national television and radio programs, and has served as consultant for film documentaries on J.R.R. Tolkien, Francis Thompson and Alexander Solzhenitsyn.
See below for Joseph Pearce's talk titles and descriptions.
Jennifer Mackintosh is a Catholic home educating mother to 5 children ranging in age from preschool to adulthood. She enjoys making use of living books and experiences as part of a lifestyle of learning in the home. Charlotte Mason's methods and philosophy of education form the foundation of her family's homeschooling day. Jenifer is a regular contributor to mater et magistra magazine, a magazine devoted to nurturing the heart and mind of Catholic home educators and their children. You can also find her at her website Wildflowers and Marbles which is a treasure trove of book lists, planning guides, and wisdom for living a rich and fulfilling homeschooling life.
See below for Jennifer Mackintosh's talk titles and descriptions.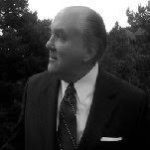 Patrick Carmack
Patrick S. J. Carmack, J.D. is founder of the Angelicum Academy Catholic Homeschool Program and of the Great Books Academy (2000 AD). After earning his Juris Doctorate, Pat completed numerous additional courses in psychology and philosophy, and additional study at the Institute for Spirituality at the Pontifical University of St. Thomas Aquinas in Rome ("the Angelicum"). A former Judge at the Oklahoma State Corporation Commission, member of the U.S. Supreme Court Bar, former CEO of an independent petroleum exploration and production company, founder and former Chairman of the International Caspian Horse Society, and President of a non-profit educational foundation, Pat lives with his wife Elisabeth and four of their six children in Colorado Springs. Pat participated in Dr. Mortimer J. Adler's last several Socratic discussion groups in Maryland and California in 1999 and 2000, respectively, and moderated the first live-audio Socratic groups online (2000 AD) and numerous online groups since, as well as at Great Books evening programs in Seattle. He has met with the Prefect of the Vatican Congregation for Education (Card. Grocholewski) in the Vatican about online education and been a speaker on educational topics at various conferences in the US. and Europe. He is the recipient of the 2009 International Etienne Society's Pope John Paul the Great Thomist Humanist Award for his work in education. Pat is the Executive Director of the Adler-Aquinas Institute.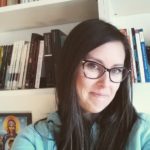 Brianna Heldt
Brianna Heldt is a writer, speaker, and podcaster. As a columnist for the National Catholic Register, Brianna explores topics ranging from motherhood and adoption to faith and cultural issues. She has been a featured guest on a number of radio programs including BBC Radio, and for the past twelve years has enjoyed sharing her life and her views with readers on her personal blog, Just Showing Up. Brianna is mother to nine children, and has experience with both homeschooling and public schooling. She and her husband, along with their kids, make their home in beautiful Denver, Colorado.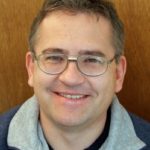 Kevin Knight
Kevin Knight is the Blog and Social Media Editor of the National Catholic Register. Before joining the Register staff in 2015, he served in the Office of Evangelization and Family Life Ministries of the Archdiocese of Denver. He also founded the New Advent website in 1995 after being inspired by Pope John Paul II's historic visit to Denver. Along with his work at the Register, he continues to edit and direct New Advent. Kevin lives in Colorado with his wife and two sons.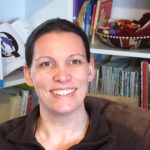 Mattie Nelson
Mattie Nelson is a Catholic mom of 6, ranging from 13 down to 3, all of whom she has homeschooled from the beginning surrounded by the beauty of the Colorado plains. Her homeschooling style is best described as leaning towards a Charlotte Mason Education, with added sprinkles of Montessori and classical education. Using the liturgical year and living books, she does her best to bring daily Truth, Goodness, and Beauty to her children. She has guided many families in their exploration of the mad maze of method, curriculum, and other home education fun. She is also a wonderful mentor when it comes to organization and planning. Unfortunately, she has not yet found the time to blog.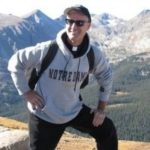 Father Riley
Father John Riley is a priest of the Diocese of Arlington Virginia on loan to the Archdiocese of Denver to serve as Chaplain and Professor at the Augustine Institute. Interested in pursuing a career in Motion Picture Production and Direction, Father Riley earned a BA in Communication in his undergraduate studies at the University of Notre Dame. After discerning a call to the priesthood, Father Riley earned three Masters' Degrees; in Divinity and Theology from the St. Charles Borromeo Seminary in Overbrook, PA; and in Catechetics [with a concentration in Spirituality] from Notre Dame Pontifical Catechetical Institute in Arlington, Virginia. A Chaplain and Professor of Sacred Scripture at Christendom College in Front Royal from 1995-2000, Father Riley has spent the better part of the past 25 years serving in parishes of the Arlington Diocese as Pastor and Parochial Vicar.
In Denver, aside from his service to the Augustine Institute, Fr. Riley has taught Spiritual Theology at St. John Vianney Seminary, has offered courses to and through the Denver Biblical School and Catechetical School, has worked with the leadership of Endow, and coordinated staff formation for the counselors of Camp Wojtyla. He has also offered courses, retreats, and days of recollection for a number of parishes, as well as for Catholic Charities of Central Colorado, Christ in the City, the Fellowship of Catholic University Students [Focus], the Denver Archdiocesan Communications Office, the Carmelite Nuns of Littleton, and the Poor Clare Nuns of Roswell, New Mexico.
Fr. Riley's primary effort is rooted in the hope of seeing the full flower of the New Evangelization firmly grounded in the Heart of Catechesis – Jesus Christ.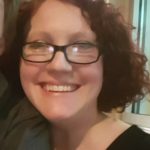 Brianne Tobin
Brianne Tobin is a homeschooling mother of 9, from ages 16 down to 1 year old.  Her kids' love of technology and her desire to let them connect with the world online has driven her to spend countless hours finding various methods to balance keeping them safe on the internet, while allowing them to utilize the technology available to us.  
Session Titles and Descriptions
This is not a complete list - not even close! Keep checking back because we're working hard to bring you many more amazingly informative and inspiring sessions!
The Evangelizing Power of Beauty: Converting the Culture
Keynote by Joseph Pearce
Evangelism is not an option for the Christian. It is a commandment. To love God and neighbor has to mean that we want to bring our neighbor to God. The three ways of evangelizing our neighbor are through the power of the good, the true and the beautiful. The way of the good is the way of love or virtue. The way of the true is the way of reason. The way of beauty is the way of Creation and creativity. These three ways are necessary but in an age of hedonism and relativism, our neighbors may misconstrue the meaning of love and reason. In such a culture, the way of beauty becomes an even more powerful way of evangelizing the culture. Illustrations of the evangelizing power of beauty will be given, including Mel Gibson's Passion of the Christ, Lewis's Chronicles of Narnia and Tolkien's Lord of the Rings.
A Matter of Life and Death: The Marks of a True Catholic Education
Keynote by Joseph Pearce
In an age of radical relativism and secular fundamentalism the very future of education is under threat. Joseph Pearce unmasks the poison of modern education and its anti-Christian agenda. He also reveals the marks of the true education which counters the culture of death with eternal life-giving verities.
Rebuilding Culture by Doing the Next Thing
Jennifer Mackintosh
Where are we on the cultural road map? It doesn't take much looking around to see a bleak picture. So what do we do? How can we – as moms – do our part to fix this broken culture? Is this out of our reach – a job for politicians and those that have hours of time to volunteer in civic capacities? Actually, it's our job, moms! And it's not as hard or out of reach as we might think! The simple answer: do the next thing! We rebuild culture through the family and with the Church – I'll show you how! This talk is all about encouraging the little ways we can re-build Catholic culture – and it's so simple! It starts with doing the next thing!
Planning for the Home and Home Education
Jennifer Mackintosh
God is not a God of disorder or chaos, but of peace. (I Corinthians 14:33) As moms, it can be difficult to find planning peaceful much less live out those plans – and that could be because we're not properly filtering planning ideas through our particular season of life or our planning temperament. I want to encourage making use of the virtue of prudence to take inspiring ideas and filter them so that each mom's planning style can emerge and assist the day. Time is a gift; planning allows us to steward the gift of time!
The Call Within the Call – Lessons from Mother Teresa on Homeschooling
Jennifer Mackintosh
Having already discerned a vocation to the religious life, and living out her vows, in prayer one night Mother Teresa became "aware of a calling in the midst of my vocation." Expanding upon this idea, the thought of a "call within a call . . . in the midst of (a) vocation," Jennifer Mackintosh draws parallels between Mother Teresa's calling to the poor and our calling to educate our children at home.There are many calls within this call, and each of them has been placed in our hearts by the Divine Author to develop and refine us in this vocation—to draw us toward holiness.
Abolishing the American Highschool: Moving Students Directly from Elementary School to College Courses
Pat Carmack
The teen mind is a terrible thing to waste. It was the firm conviction of Catholic philosophers Mortimer J. Adler and Jacques Maritain, that once a student reasonably mastered the foundational work of elementary school (usually by age 14/8th grade), he should then apply those learning skills to the finest, most excellent materials that exist to complete their liberal education. In terms of books and ideas, they were referring to what have become known as the "Great Books" and the "Great Ideas." That is the masterpieces of Western civilization and the ideas discussed in them. This presentation will explain the history of our high schools, where they went wrong, what should be done by homeschoolers to avoid the same trap, and the proper order of education.
Homeschooling Mothers and the "Sacrament of Rest"
Father John Riley
"Come to Me, all who are weary and heavy-laden, and I will give you rest. Take My yoke upon you and learn from Me, for I am gentle and humble in heart, and you will find rest for your souls." Please join Fr. Riley as he helps us to understand this promise of rest and how it applies to homeschooling mothers in the midst of our busy vocations.
Is the Grass Really Greener? Straight Talk about Public Schooling vs. Homeschooling (From a Mother Who's Failed at Both)
Brianna Heldt
Have you ever wondered what your child is "missing out on", when they're not in a brick-and-mortar school? Do you constantly worry that you're not "doing enough" at home, or think that maybe your child with special needs would benefit from a classroom environment? If so, you're not alone! After five years of educating their children at home, Brianna and her husband made the decision to place their kids in school. But three years later, they're bringing (most of) them back home. Come listen as Brianna shares openly and honestly (with a good dose of humor!) about her family's journey through the ups and downs of both homeschooling and public schooling. There will also be an opportunity to ask questions.